After figuring out how to get ODM products manufactured, delivered to our warehouse and sold to consumers, it was time to figure out how to sell to stores. This brought up several questions:
What TYPE of stores are a good fit for us...gift stores, kids' stores, toy stores, speciality clothing stores?
How do we find these stores?
How do stores find us?
and.........WHERE do we start??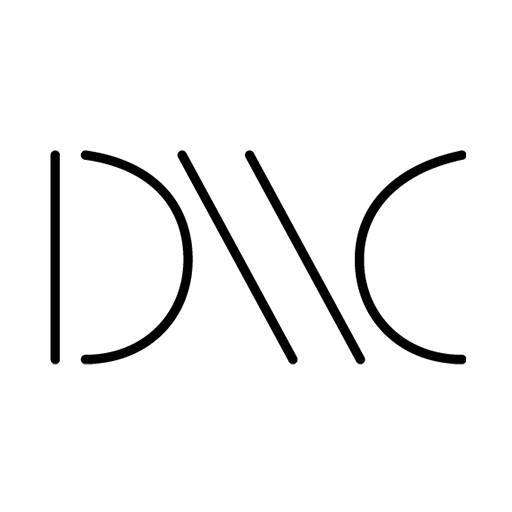 I began researching and learning about "Permanent Buyer's Markets." About 3 hours down the highway from us is the Dallas Market Center, a world-renowned wholesale market center. Buyers from around the world travel to Dallas to find new and interesting merchandise, so I thought I'd go visit to see what it's all about. From what I read, I learned that we had three options:
rent temporary space during select Markets
rent a permanent space in "The Studio at Kids World"
find a sales team/agency willing to represent our new brand.
Not knowing how all this worked, I decided to make the drive to Dallas for the January Market to figure it out. I recruited my friend, Liz, a Marketing Professional who has experience with these types of things!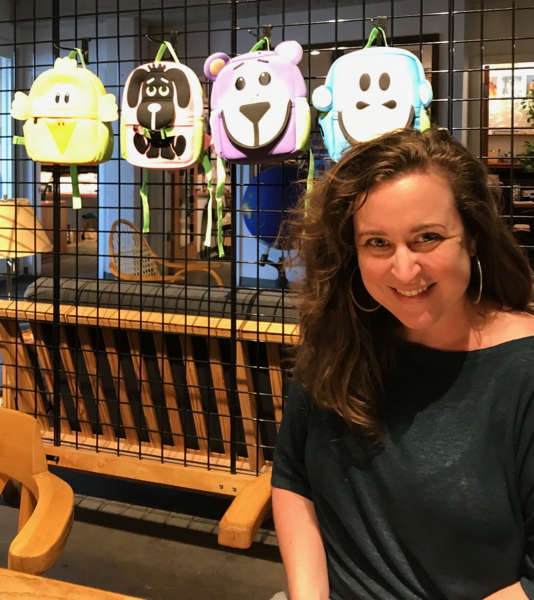 As Liz (that's her to the right!) and I walked around the DMC during the January Market, several things became very obvious.
A temporary space would not allow Animal Packers to meet the 2018 sales goals. Additionally, we'd have to invest in pre-show marketing for each market....but we didn't know WHERE to find the Buyers. Solvable problems for sure....but this would take more time, and we really wanted needed to start selling now!
A permanent space would be GREAT. However, these spaces are not staffed with sales people, so we'd have to provide our own. Since Animal Packers is a new brand, we'd need someone who understands the brand and the products to help get us launched into retail stores. This would mean being in Dallas often. While I'm not opposed to this idea, I really didn't want to be away from the REST of the business, and I couldn't (yet) afford to hire someone to fill the void.
If I could manage to find a sales agency, THAT would be ideal.....preferably one with a sales team and a permanent Showroom! However, finding one would be tricky since we're a new brand with really no history to speak of. The sales team would have to really believe in our brand!
On the drive home, Liz and I talked through the options and came to the conclusion that the best bet for Animal Packers was to find an Agency. If that didn't work, the permanent space in "The Studio" would work until we could find an Agency.

The next day, I made several phone calls to Agencies at the DMC, set up several appointments and scheduled another trip to Dallas. The goal was to find at least ONE of these Agencies willing to take a risk and represent Animal Packers.

I had 4 appointments with some wonderful, knowledgable people. I must say, it felt good to have positive feedback about the 'sell-ability' of the backpacks. I learned so much talking with the people at each of the Agencies. I also learned more by just walking around the DMC that day....primarily about where the Animal Packers brand fits and how the wholesale process works.
The choice: McManemin Companies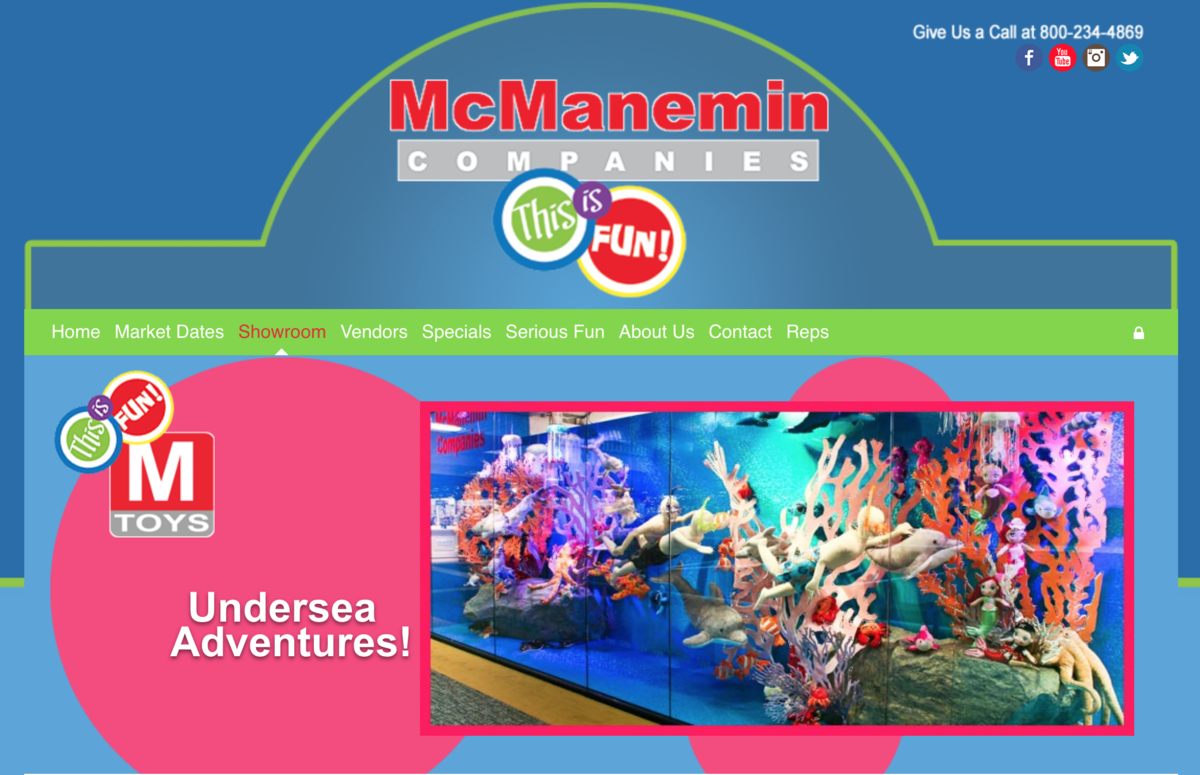 For several reasons:
I really liked Laura McManemin! Her experience and knowledge amazed me, and I knew I'd learn so much working with her and her team.
McManemin Companies operates in the 'space' where Animal Packers best fits: Gifts, Toys and Specialty Shops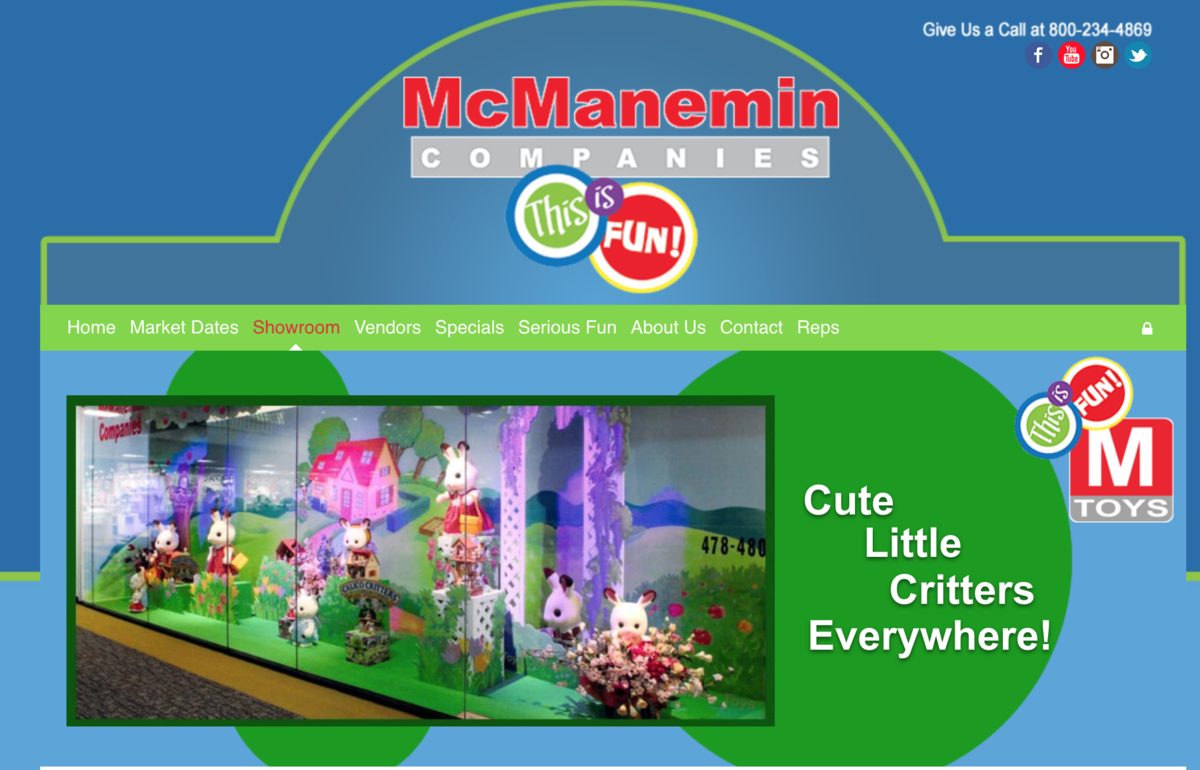 They have a long-standing reputation in the industry.
They have a beautiful permanent showroom that is inviting, brightly lit and easy to spot from anywhere in the DMC. Their storefront changes often and is always stunning and eye-catching!
As we add another Step in the journey.......
I'm excited to be working with the team at McManemin,
I know I'll learn a whole bunch more
and I'm eager to watch Animal Packers grow into stores around the country!